THE SWEETEST TEMPTATION
Café Schrödl
Fancy a beautiful piece of home-made gateau? Or maybe you prefer a fresh fruit pie, a delicious Danish pastry or an exquisite praline?
In the heart of Karlstadt, directly beside the historical town hall, Café Schrödl has been offering fans of sweet temptations a place to come and feel at home since
1964. A cosy little spot where you can allow yourself to be tempted in good conscience and can enjoy the delicacies in peace and quiet.
With much love and skilled craftsmanship, confections such as the popular Schrödl-Hörnchen pastries, the hand-cast chocolate Easter bunnies and Santa Clauses,
and lovingly decorated marzipan figures are produced in the café's own patisserie. Café Schrödl is an address for treats and delights not only during classic coffee hours. If you want to start your day off with a delicious breakfast, you'll definitely find your favourite on the extensive breakfast menu.
Café Konditorei Schrödl GmbH
---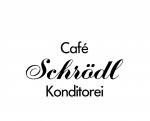 Hauptstraße 45
97753 Karlstadt
T. 09353 1234
F. 09353 6815
Opening times
---
| | | |
| --- | --- | --- |
| Monday | 09:00 – 18:00 | |
| Tuesday | 09:00 – 18:00 | |
| Wednesday | 09:00 – 18:00 | |
| Thursday | 09:00 – 18:00 | |
| Friday | 09:00 – 18:00 | |
| SatUrday | 09:00 – 18:00 | |
| Sunday | 10:00 – 18:00 | |