"AWARD-WINNING" COFFEE
It's all about those brown beans in the MIKA coffee roasting house.
If you visit Miltenberg's Old Town in the mornings, you can watch the roasting master at work. 18 varieties are on offer and many have been awarded gold or silver medals in blind tastings. MIKA likes to source its coffee via "direct trade" in order to guarantee a fair wage for the coffee farmers in the countries of origin. This means that customers even have the chance to purchase coffee from Nepal that is purchased independently by a school class from Buchen and packaged after roasting in the MIKA roaster. The building and development of schools in remote mountain villages profit from this (www.realschule-buchen.de/nepal). The project has received accolades on a federal level.
The lovely shop also offers a wide selection of carefully selected chocolate, delicacies, tea, spices, wines and spirits. It's well worth a visit.
MIKA Kaffeerösterei
---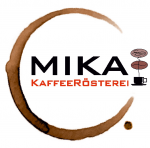 Hauptstraße 89
63897 Miltenberg
T. +49 9371 9489666