Brain food from the Lower Main
Nussmanufaktur KERNenergie
Macadamias from Australia, Californian pecans, cashews from Vietnam, Spanish almonds, hazelnuts from Piedmont. The nuts, seeds and fruits of Nussmanufaktur
KERNenergie are particularly high quality and come from the best growing regions in the world. And to make sure that the fine products arrive with the customer as fresh as possible, the mixtures are first roasted when the order comes in.
Another special feature is the very special roasting process for these fine nuts. They are roasted in nut oil in an extremely gentle process. This means that the essential oils that give the nuts their flavour are preserved and their aromas released.
In the Nussmanufaktur's large showroom in Grosswallstadt, customers can sample the products directly at the nut tasting stations or create their very own nutty mixtures.
Nussmanufaktur KERNenergie
---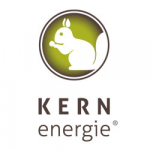 Grundtalring 23
63868 Großwallstadt
T. 06022 687200
Opening times
---
| | | |
| --- | --- | --- |
| Monday | 10:00 – 17:00 | |
| Tuesday | 10:00 – 17:00 | |
| Wednesday | 10:00 – 17:00 | |
| Thursday | 10:00 – 17:00 | |
| Friday | 10:00 – 17:00 | |
| Saturday | 09:30 – 14:30 | |