The cuisine of our homeland
Restaurant Dinges
The opening of Dinges was a real affair of the heart for the eponymous owners Uwe and Heinz Dinges.
And when you make your way today into the historical inner courtyard of Wertheim's Town Hall, you'll find a tastefully decorated restaurant with a down-to-earth but yet creative cuisine. The products are sourced locally, seasonal and fresh and, where possible, farmed organically.
The menu at Dinges has the very best of the region and the respective season. But there is also plenty of room for skilfully integrated culinary nods to the kitchens of the world. Down-to-earth Franconian dishes are included, as are newly-interpreted classics.
Tuna tartar on cucumber carpaccio, herb soup with sweetbreads and a flaky pastry lid, or a salad of king crab with avocado and ratatouille perhaps? The loin of
Spessart venison and the frozen orange soufflé will make your mouth water.
Die Speisekarte des Dinges wartet mit Bestem der Region und der jeweiligen Jahreszeit auf. Dabei scheut man sich auch nicht kulinarische Anleihen aus den Töpfen der Welt zu nehmen und gekonnt zu integrieren. Bodenständig Fränkisches findet sich dort ebenso wie neu interpretierte Klassiker. Etwa einem Thunfischtartar auf Gurkencarpaccio, Kräutersüppchen mit Kalbsbries und Blätterteighaube oder einem Salat von der Königskrabbe mit Avocado und Ratatouille. Der Spessart-Rehrücken oder das gefrorene Orangen-Soufflé lassen das Wasser im Mund zusammenlaufen.
Restaurant Dinges
---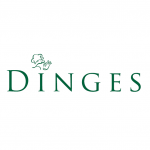 Mühlenstraße 5
97877 Wertheim
T. 09342 9183260