COFFEE HEAVEN AT KAFFEERAUM
KaffeeRaum
There is a real gem of coffee pleasure right in the heart of Wertheim's Old Town. Here, a good cup of coffee is done right and truly celebrated.
In "KaffeeRaum", the huge range means you'll be spoilt for choice. But the lovely members of staff advise each and every customer comprehensively and with great patience.
So in the end, everybody will have the coffee that tastes best to them. Incidentally, the many varieties are, without exception, all roasted by "Kaffee Braun" in Mainaschaff in gentle, long, traditional drum-roasting processes.
A visit is also worth the tea-lover's time: "KaffeeRaum" also offers a specially selected range of high-quality teas from all over the world. Only the very best raw ingredients are used to produce the over 40 different tea specialities.
Treat yourself and pop in for a cuppa in "KaffeeRaum".
KaffeeRaum
---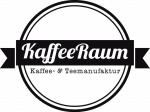 Maingasse 19
97877 Wertheim
T. 09342 8593682