WINES WITH CHARACTER FOR PEOPLE WITH CHARACTER
The wines from Philipp Stich tell of where they come from: from the warm, red sandstone of the Bürgstadt terroir and the shell limestone of Franconia. Together with his team, he coaxes the very best out of the valuable grapes and creates complex and richly-structured wines whose diversity of aromas will fascinate – real character wines, in fact.
Wines are created here that are fun and moreish. Wines that move skip skilfully between tradition and modernity. From uncomplicated, finely structured estate wines and the family's exotically fresh, favourite wine – the "Frank & Frei" Müller Turgau – to the individual premium wines of the "Löwenlinie", or "Lion Range", that hold their own in any international comparison.
In the months of April, June, July and November, the Stich family maintains the traditional Häckerwirtschaft-culture with selected regional delicacies in their tavern.
Weingut Stich "Im Löwen"
---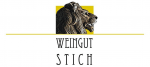 Freudenberger Straße 73
63927 Bürgstadt
T. 09371 5705